Whether it's Whiskey or Mojito; you won't get the perfect taste without ice cubes. That's why real drinkers opt for countertop ice makers because they make ice faster than refrigerator ice makers. Also, ice cubes made in countertop ice makers are soft and tasteless so that you enjoy the real taste of a drink.
But, in order to get tasteless ice cubes, you need to clean your ice maker regularly. Although, I have written a guide on how to clean an opal ice maker. Here I'm going to explain step by step process to clean the igloo ice maker.
Similar Guide: How To Reset Igloo Ice Maker
How To Clean Igloo Ice Maker?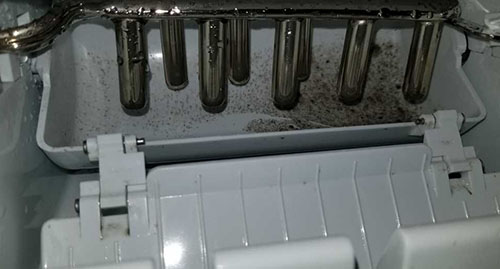 Cleaning the countertop ice maker is pretty easy but you need to take care of a few things. In this guide, I'm going to tell- how to clean igloo ice maker.
Here's the step by step process for igloo countertop ice maker cleaning-
Unplug the power cord from electricity supply.
Drain all water from the reservoir.
Remove ice basket and all detachable parts.
Using a soft cloth and lemon juice or vinegar, clean all the internal parts.
Wash all detachable parts with warm detergent water.
Attach all the parts and accessories to ice maker.
Add some fresh water and vinegar to the reservoir.
Run a few cleaning cycle with this water.
Now add fresh water in the reservoir and run for a few cycle.
After 5-6 cycles, you can taste ice. If you notice salty taste then change the water and run for 4-5 cycles again.
Dispose of all the ice cubes until you get tasteless ice. Enjoy your drinks!
Similar Cleaning Guides-