Do you prefer soft chewable pellet ice (also called nugget ice) in your drink? It's impossible to make it in your refrigerator or any regular ice maker. You need an ice maker that produces pellet ice. We have filtered some best pellet ice makers for you.
What is Pellet Ice?
Pellet ice is known as nugget ice, sonic ice, pebble ice, cubelet ice, etc. It's soft and chewable that adds great taste to cocktails and other soft drinks.
Despite its different names, pebble ice has great demand and popularity in numerous places such as restaurants, bars, hospitals, schools, etc.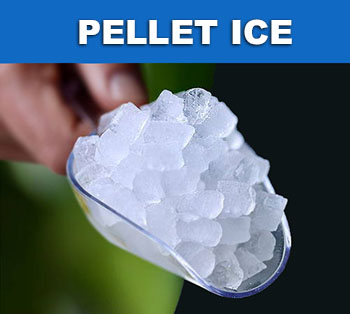 If you want the best pellet ice maker for home or commercial use then, you may agree- choosing the right ice maker is often tricky and daunting.
You need to know many things, including maintenance and cleaning the machine and ensuring that it produces reliable and safe ice.
Best Pellet Ice Makers – Budeget Friendly
You can find the list of the top 5 pellet ice makers of 2022 below-
1. Opal Countertop Ice Maker
The Opal Countertop Nugget Ice is one of the best choices for people in restaurants, schools, and other places. The texture of this ice is smaller but soft and crunchy. This is why the Opal Countertop Nugget Ice Maker is also the first choice of everyone.
The Opal Ice Maker for commercial purposes is reputed and very popular. Similarly, the Opal Countertop Nugget Ice maker has also become enormously popular for people who want to make ice in their kitchen.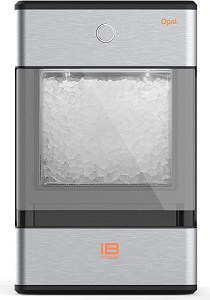 This ice maker comes with a wonderful design and features. This appliance's portable and compact size suits any countertop in your kitchen. This marvelous Bluetooth-enabled machine can make ice within 20 minutes from the comfort of your phone.
The ice quality can be no less than the ice that you get from your favorite restaurant. You can further make as much as 24lbs of ice in this machine. However, the bin can hold up to 3lbs of ice at a time.
Pros
You can get a water filter in the machine to ensure chlorine-free and odor-free water and the life span of the water filter is three months.
There is a cleaning kit in the product for both external and internal cleaning and keeping the machine clean and tidy.
The side tank of the machine helps to produce more ice.
You can get a one-year warranty if you buy the product directly from the manufacturer or through an authorized dealer.
The product is affordable in comparison to other similar products in the market.
Cons
Sometimes the blue light indicator for adding water may indicate while there is water in the machine.
2. HTH Countertop Ice Maker
Given an opportunity, everyone is interested in buying an ice maker that is qualitative and affordable. At the same time, no one will compromise on the features and performance of an ice maker, even if it is cheaper.
In this context, the HTH countertop ice maker has made an essential modification to match the customers' requirements.
One of the most astounding facts about this appliance is that it has an extraordinary capacity to produce as much as 60 pounds of ice in a day.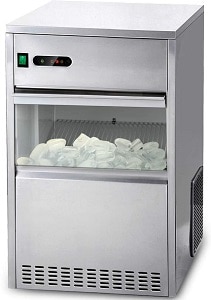 Therefore, the HTH countertop ice maker is suitable for both commercial and domestic use concerning its productivity. Secondly, you can make your ice much faster than other ice makers.
This machine can make ice within 18 minutes. The product is made out of a stainless still exterior that is rust-proof and plastic interior. The entire functioning of the appliance is automated.
Pros
HTH countertop ice maker is affordable and durable.
A special compressor is used in the machine to make the appliance sound-proof.
All features modified to suit the needs of both domestic use and commercial use.
Cons
It may difficult for you to freely use the ice maker if you do not have an adequate place in your room.
3. KUPPET Commercial Ice Maker
This unique ice-making appliance measures 17.6 inches in length, 31.4 inches in height, and 61.4lbs leading to a very pleasant placement in your room.
The entire operation of the machine is smart functioning. Therefore, you are completely out of stress to operate this ice maker.
For example, you will not need to manually check for various information such as changes in environmental temperature, whether the ice is done or not, various error findings, etc. The smart functioning of the ice maker indicates everything.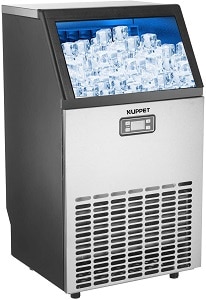 Similarly, if the icebox is full, the machine will stop production. This best pellet ice maker has a remarkable capacity for producing ice.
It can produce up to 100lbs of ice every day; hence it can be used for commercial purposes. It takes hardly 16 minutes to make ice and keeps it intact for at least 4 to 5 hours.
Pros
You can operate the machine non-stop for 24 hours.
It produces faster within 11 to 16 minutes.
It operates silently.
The appliance has a self-cleaning mechanism.
Cons
This ice maker does not have a built-in filter.
4. Snooker Nugget Ice Maker
The Snooker Nugget ice maker is incredible with ice making and makes as much as 155lbs ice in one day or 24 hours. This is the perfect ice maker for commercial purposes, especially nugget ice.
This stainless steel is perfect for bars, restaurants, and cafes. It has a massive 44lb bin for storage which means you will never have a scarcity of ice. This incredible machine produces nugget ice, also popularly called sonic or pellet.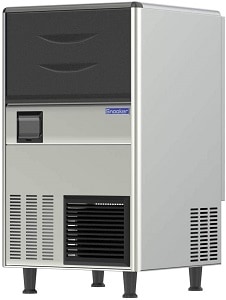 The machine's exterior is made out of stainless steel that is rust-proof and water-resistant. The product comes with a water filter and scoop.
Pros
It has a compact design.
It's easily portable.
It operates silently.
It can be used outdoors too.
Cons
Not suitable for commercial use.
5. KBice Countertop Ice Maker
The KBice Self-dispensing Countertop Nugget Ice Maker is a unique appliance where you need not handle the ice maker yourself. Just push the button, and your glass is full of nugget ice.
This pellet ice maker is best for outdoor services as people will do self-service, and there are hardly any risks of spreading bacteria and viruses.
The ice produced by this machine is soft and chewable. Most importantly, it absorbs your beverages and transforms into a cool and flavorful drink.
This sonic ice maker looks elegant for its design and serves as much as ice required for a day.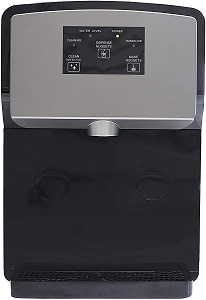 The appliance is made out of a plastic interior and stainless-steel exterior. The ice maker is compact, and you can comfortably fit this ice machine under your cabinet.
With the machine's simple and very easy operation, you will fall in love with this unique KBice Self-dispensing Countertop Nugget Ice Maker.
Pros
Within 30 minutes it makes soft and restaurant-quality ice.
This is an environment-friendly, self-cleaning, and compact machine.
It can produce ice up to 24lbs in one day.
It is portable and affordable.
Cons
You need to be careful of manufacturing defects while purchasing as it may give a loud sound.
What is the difference between a nugget and pellet ice?
Most traditional ice cubes are dense and hard. Nugget ice is soft and chewable, and cocktail lovers prefer it. Pellet ice is just another name of Nugget ice.
What ice maker makes ice like Chick-Fill-A?
In many places, nugget ice/sonic ice is named Chick-Fill-A ice because it disappears when placed in the mouth. Opal countertop ice maker is the best nugget ice maker for home.
What makes sonic ice so good?
Sonic ice is made by shaving an ice cube and compressing it to give a nugget shape. It's soft and chewable in drinks. It doesn't affect the drink's real taste and gives a better drinking experience.
Conclusion
don'ton't need to visit a pub to taste sonic ice. Now you can enjoy it at your home. I hope you enjoyed reading this reviI'veI've listed some of the best pellet ice maker machines above. Nit'sit's your time to make a buy decision.
Also Read-