Opal nugget ice maker provides a facility to control all the tasks remotely. If you have a GE Opal 2.0 nugget ice machine then you can control all the actions from your smartphone. But, sometimes Opal ice maker won't connect to app– many people reported.
In this guide, we shall fix no connection issue of Opal ice maker with a smartphone. Here we shall diagnose the Opal ice maker and find the exact reason why my opal nugget ice maker won't connect to the app.
Why My Opal Ice Maker Won't Connect To App or WiFi?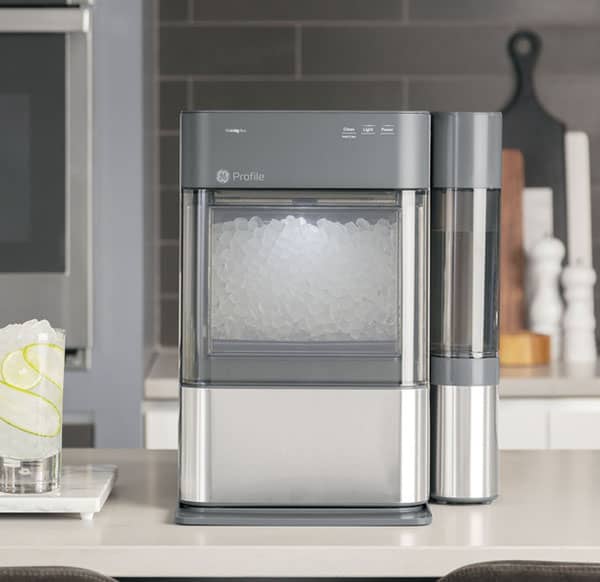 I hope you checked our detailed guide on how to connect Opal ice maker with Wifi. If not, follow the link and read that guide to understand all the processes.
If you follow the steps correctly, you'll be successful in connecting your ice maker with wifi. However, there are few reasons that won't let you connect.
Let's find out why the Opal ice maker is not connecting to app-
1. You're Not Using Official App
A very common mistake that everyone do is- they don't download the official app recommended by GE. There are many cloned app available on Google Play Store and Apple App Store.
How To Fix
The official app is named SmartHQ.
It allows you to control all your GE appliances on a single platform. If you've installed any other app then uninstall and download the official app from the links given below.
2. You're Not Entering Correct Password
You need to enter multiple passwords while connecting a new Opal ice maker with SmartHQ App. You must be doing some mistakes in entering the correct password for each login.
Possible Fixes
Follow these steps to understand the correct password sequence-
Enter your GE account password when logging into SmartHQ App.
Enter unique Opal password (find on the side label of your ice maker) when joining GEA wifi network.
Enter your Home Wifi Network password when connecting your ice maker with wifi. (this will be asked inside the setup process).
3. Choose 2.4GHz SSID
2.4GHz frequency SSID works great with Opal nugget ice maker. If you're connecting to a 5GHz network then we recommend connecting with a 2.4GHz band.
4. Unplug and Plug again
Sometimes you need to unplug and re-plug to connect your ice maker. Many times it worked for me.
5. Call GE Customer Care
If nothing works, call the brand customer care support for further assistance. You can visit myopalservice.com or call 866-907-6718 from Monday to Friday between 8:00 AM to 8:00 PM (EST).
Conclusion
These are some possible fixes when the Opal ice maker won't connect to the app or your smartphone. We have listed all major common reasons that cause issues. In most cases, people don't use the official GE App i.e SmartHQ.
We hope you found this article useful. Your feedback motivates us to bring new informative articles. Also, do share if this worked for you or not. Use our comment box to list your problem and we'll try to find the best solution for you.